My City Safari – the Eko Atlantic City Story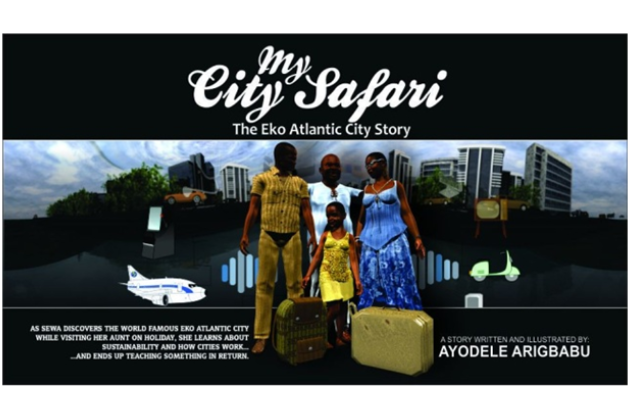 The story starts with a boat ride, a boat ride that started from Makoko. You don't know Makoko? Makoko is a community built out on stilts on the Lagos lagoon. Makoko has a story of its own which must be told another time, but this story starts with a boat ride from Makoko.... to a city built right on top of the Atlantic Ocean.
Eko Atlantic City. A city of dreams. A dream city. Built in a fit of pride, when a bunch of business men and politicians decided to build a city every African could be proud of. They chose to build it on the ocean, on land reclaimed from the Atlantic behind a sea wall erected to reverse and stop the deadly encroachment of the ocean into the old city of Victoria Island. Eko Atlantic City was a fortuitous turning of a potential disaster into an amazing potential. That was the official story. The unofficial story was that the business men and politicians, having gotten tired of having to travel to Dubai whenever they pined for the luxuries modern civilization had to offer which their money could afford them, had stumbled upon a brilliant opportunity. The opportunity to create their own version of Dubai right there in Lagos was such a good one, that passing up on it would have been sinful. That was the unofficial version that could be told. The unofficial version that could not be told, was that Eko Atlantic City was nothing but an excuse to make a mind boggling amount of money on the back of the threat posed by a ravaging ocean, by converting land reclaimed from the sea into the most expensive stretch of real estate in the country. That is the unofficial version that must not be told. And it will not be told, because this story is not about all that, this story is about a little girl called Sewa, who traveled in a small boat with her father from the fishing village of Makoko to visit her Aunt Tolani and Uncle Ifeanyi and spend a few days with them at their apartment at the Eko Atlantic City.
Click here to read the complete publication which is first of a series
A technical illustration of the design intervention proposed by the Code Green Campaign Group, of which Arigbabu is a part is also available for viewing here:
[external_media:: https://www.youtube.com/watch?v=cbKbxx3jL2g]