Women Taking Charge in Renewable Energy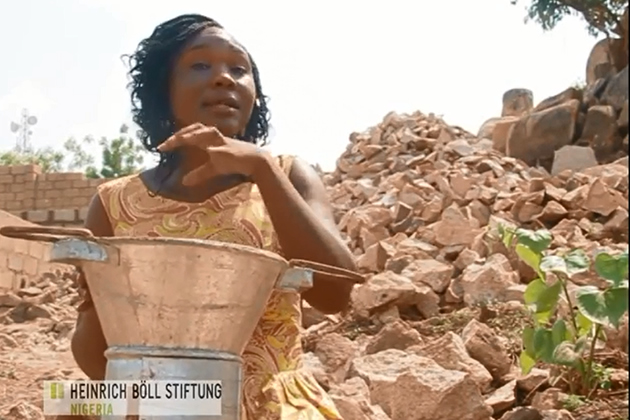 Happy Amos is a very young, enterprising and unassuming woman. She seems timid when you meet her until she starts talking about the business she believes in: making energy efficient cook stoves. She gets very animated and her face lights up as she describes the process of her journey into producing these stoves. "The first time I went to the artisans to talk about this idea, I drew it in the sand for them and asked if it was possible to collaborate." The answer was yes so she started her research and put the rest of her plans into action. She seems to have a knack of convincing people that things can be done locally, and the artisans were happy to be a part of her dream.
She is not afraid to get her hands dirty nor is she content to stand by the side to watch others make while she retails. "I realised it was something I could do so I researched and that was how Roshan Energy came to life." Happy does not consider herself the 'gender exception' in this business. She explains that there is a role for other women to take; from using the stoves and saving money (which will also help them conserve energy) to manufacturing the energy efficient cook stoves, to selling them. But for her dream to become reality, she required a solid plan and funds to get off the ground. Follow her video diary from the inception of the idea to what is now known as Roshan Energy.