Reaching Out In Penury - The uphill task of the Nigerian Extension worker
The World Bank standard ratio of an extension worker to farmers is 1:800 (ie one extension worker to 800 farmers) but in Nigeria the current ratio stands at 1:3500 (ie one extension worker to three thousand five hundred farmers). In this short film, extension workers share their plight in carrying out their duty despite inadequate funding and support from the government.
Publication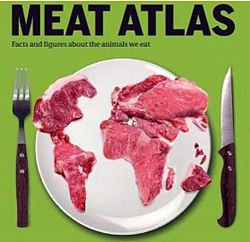 Read more
The publication Meat Atlas sheds light on the impacts of meat and dairy production, and aims to catalyse the debate over the need for better, safer and more sustainable food and farming.