Learning from Lagos: A City of New Meaning
From everyday encounters to planning considerations, Kingsley Iweka shares his reflections on the city of Lagos drawing from recent conversations at the Heinrich Boll and Nsibidi Institute's Open City Lagos Brainstorming Brunch held in April 2015. As one of the project's shortlisted candidates, he speaks within his personal capacity as a writer coming to terms with how the city accommodates the subjects of his prose.
In war terminology, 'Open City' refers to forsaking all defensive efforts by a city's government or military in the face of imminent capture. Declaring a city 'open' during war often saves civilian lives and preserves historic landmarks.
I have always regarded Lagos as an open city in the light of its vibrancy and energy, the resilience of its residents and the unending transformation and revelation of itself to all those who are connected to it. Thinking on the city with others – developers of the project, fellow shortlisted candidates and other interested stakeholders who are also connected to this city in different ways – at the Open City Lagos Brainstorming Brunch brought me closer to existing realities of this city. It was a rare moment in which I became more aware of how this city continues to accommodate non-indigenes (even international migrants and populations) and enable them to contribute and benefit from the city's economic, political and social success. Lagos belongs to nobody. Lagos belongs to everybody....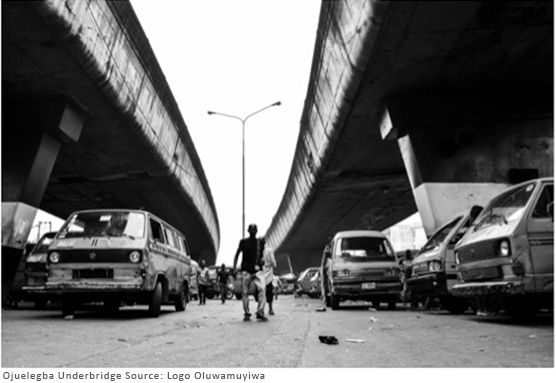 This article is licensed under Creative Commons License.
Makoko Neighborhood Hotspot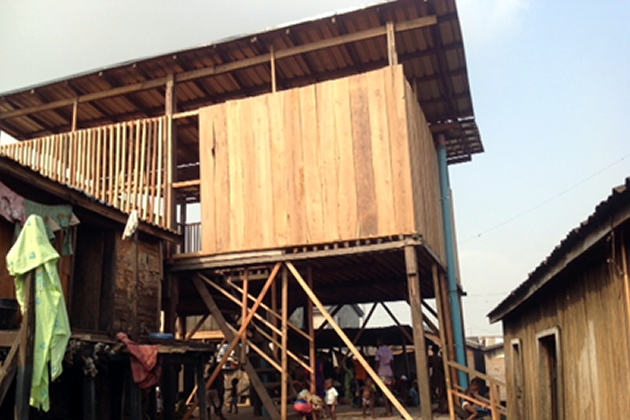 The hotspot is an integral part of the Makoko/Iwaya Regeneration plan developed in a participatory approach with the community and local and international professionals. To read more about the colourful opening ceremony and the Makoko/Iwaya Waterfront community
Click here
LAGOS - A CLIMATE RESILIENT MEGACITY?
It is widely expected that Lagos will become the largest city on the African continent within the next ten to fifteen years, surpassing Cairo. Being a melting pot of numerous Nigerian and West African identities, cultures and religions, Lagos has been offering millions of people dreams and hopes for a more prosperous future. As a coastal city with many of its parts lying just above sea level, Lagos faces the additional and peculiar challenge of flooding. Intelligent and innovative strategies are needed to combine the requirements of economic growth and infrastructure development with sustainable urban governance.
The Heinrich Böll Foundation runs the Megacity Lagos programme from a liaison office in the City. Cutting across all projects, our partners emphasise the need to include Lagos citizens in urban planning and implementation processes at the local and State Government level. Our aim is to offer a discussion platform where ideas for a sustainable and equitable Lagos can emerge - so that Lagos would be called not only the biggest but also one of the most liveable cities in Africa.
PUBLICATION
Megacity means mega challenges. This publication looks at answers to Lagos' pressing questions, such as a rapidly growing population, managing the waste such a huge population produces, adequate and affordable housing at a time when flooding is making land uninhabitable for a substantial part of the year, job creation and transportation. Can Lagos become a model megacity?
view online now
download the PDF version.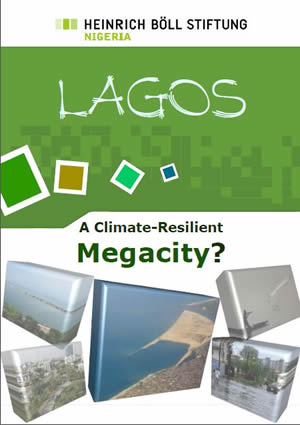 view online now
PERSPECTIVES MAGAZINE
This edition of Perspectives asks, "What are sustainable African cities?". In so doing, it offers a snapshot of Africa's urban sustainability challenges, ranging from tensions between heritage and urban renewal.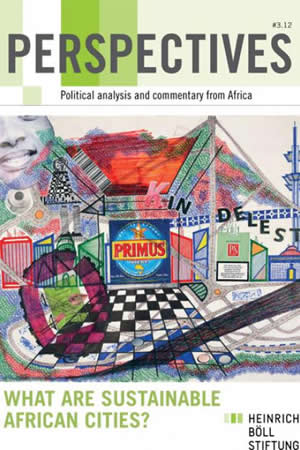 more
Links to partner organisations: