Nigeria is Africa's largest proven market for Decentralised Renewable Energy (DRE), yet the market struggles to scale due to several challenges, mainly from the various import duties and associated levies imposed on solar systems. The author looks at the possible impact of import duty and tariff exemption on DRE products in the renewable energy sector.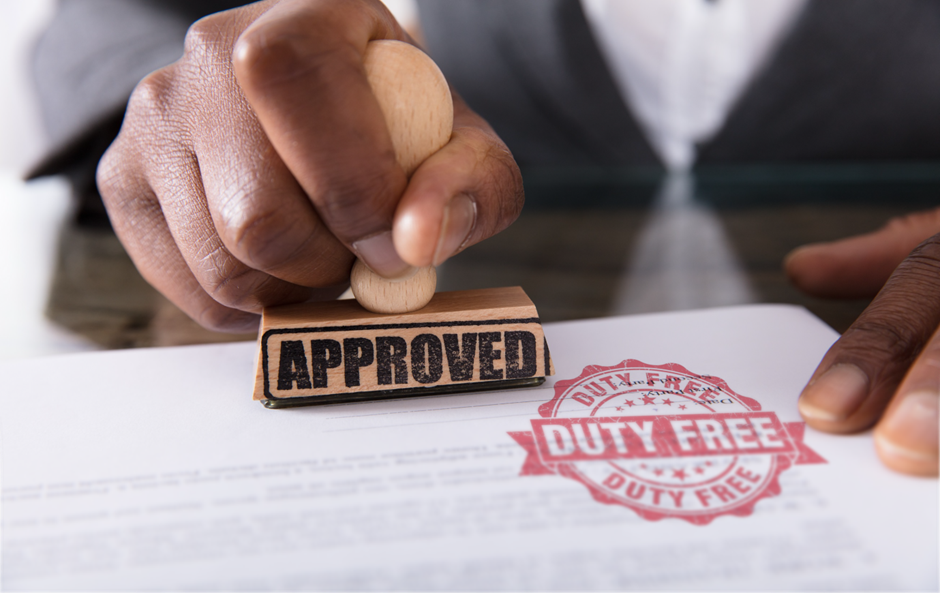 Before now, solar panels were classified under Heading 8541, which had exempted it from any import duty. However, with the reclassification of solar panels under Heading 8501, solar panels imported into the country will now be faced with import charges up to 10% in duties and Value-Added Taxes (VAT). The Nigerian Customs Service claimed "that the reclassification was due to the fact that all the solar panels that came into the country were equipped with elements (i.e. the diodes that control the direction of the current) that supplied power directly to either a motor or an electrolyser, and as long as these are included, it attracts duty". Solar energy companies have continued to question the justification of imposing duties on solar panels by the NCS, citing that the customs code explicitly states that items classified under Heading 8501 apply to power DC generators with 'moving parts', meaning that solar panels would ordinarily not belong under this Heading.  
But how much does a 5% import duty and 5% VAT on solar panels affect the market? And is there any significant price consequence on solar-PV systems or the revenue of solar companies?
Since 2016, Renewable Energy companies and other stakeholders have been pushing for duty exemption on solar-PV systems. First of all, the clamour for duty exemption on solar-PV systems goes beyond the import duty on solar panels alone but also on the other components that accompany a complete solar-PV system; this includes the batteries, inverters and charge controllers of which attracts individual import charges. According to renewable energy industry experts like Segun Adagu, President of the Renewable Energy Association of Nigeria, the price of solar-PV systems could potentially come down by up to 25% if zero duty is considered for solar-PV systems, including the components that accompany them. However, the NCS may have to put in place a system to prohibit a potential abuse of the opportunity by importers of similar products that are non-solar related.
The Socio-Economic Benefits
Several studies from reputable organisations have shown that there are socio-economic advantages in scaling renewable energy solutions in a country. According to a 2013 United Nations Environmental Programme (UNEP) report, Nigeria could save as much as $1.4 billion annually if the country had adopted modern off-grid lighting solutions through renewable energy by replacing kerosene, candles and batteries used for off-grid lighting. The Nigerian Rural Electrification Agency (REA) also estimates a potential $10 billion market opportunity for mini-grids and solar home systems that could save Nigerian homes and businesses a cumulative of $6 billion per year.  
Micro, Small and Medium Enterprises (MSMEs) are a vital part of the Nigerian economy as they contribute over 50% of the Nation's GDP. Reliable electricity from solar-PV systems is significant in increasing the productivity and income of small businesses in Nigeria, hence, potentially boosting government revenue from taxes. Take the case of Efe Obiuwevbi, a barber who replaced his small capacity petrol generator with a Pay-As-You-Go solar-PV system, which has led to an increase in his revenue by over 150%, opened up two more salon outlet and employed more barbers to work for him due to savings from not buying petrol and servicing petrol powered generators. The fact that Efe has been able to expand his business by simply having access to affordable solar-PV systems goes to show the potential economic impact of a zero duty implementation on solar products that will make solar-PV systems more affordable.
The federal government budgeted about ₦305 billion to help subsidise petrol importation in 2019. With over 31 million MSMEs in Nigeria using generators, the government could potentially save billions of naira in the same year if these MSMEs were able to afford stand-alone solar-PV systems due to a zero duty implementation; savings that could be channelled towards other critical areas of the economy.
Job Creation:
The issue of job creation has always dominated political and economic debates in Nigeria as politicians and policymakers continue to seek for avenues to provide more jobs for Nigerians; the renewable energy sector could become a significant avenue to create these jobs in Nigeria. According to UNEP, off-grid solar employs around 30 people per 10,000 people in rural areas compared to just one person per 10,000 people in the case of kerosene. The potential of job creation in the solar energy sector is vast, and Nigeria, being Africa's largest market for renewable energy, could take advantage of this opportunity to provide more jobs for its people. In 2017, the USA recorded that the solar energy sector alone created more jobs than the oil, coal and gas sectors combined. A significant drop in the price of solar-PV systems as a result of a zero duty implementation could drive up market demand significantly, which will have positive effects on the job market as there will be more demand for solar energy professionals and consultants.
Already the solar energy sector in Nigeria is expanding as more renewable energy companies are being set up to provide RE solutions to customers. The Renewable Energy Association of Nigeria (REAN), established in 2016, has already registered about 70 RE companies in Nigeria and is expected to register even more in the coming years as they are witnessing increased investment interest in the sector especially in the Pico Solar and Small Home Solar (SHS) Systems. Some renewable energy stakeholders have also predicted the possibility of large scale manufacturing factories for solar panels and other components, which can only be realised if demand goes up significantly. There already exist two solar assembly facilities in the country operated by Auxano Solar and Blue Camel Energy.  According to Suleiman Yusuf, CEO of the Blue Camel Solar Assembly and Training Academy, "Tariff exemptions for solar components are required now to catalyse the growth of the market and make solar-PV systems more affordable especially for rural consumers and SMEs. However, there needs to be a timeline. With the eventual maturity of the market and improved local manufacturing/assembly capacity, especially by local companies already involved in manufacturing and assembly, tariffs will have to be re-enforced to protect the local assembly/manufacturing market and drive economic growth".
Zero Duty in Other African Countries
Rwanda, Burundi, Kenya, Tanzania and Uganda are among the African countries that have scaled up renewable energy adoption with the implementation of import waivers for Renewable Energy products including accessories and deep cycle batteries. Kenya is already witnessing an almost 50% reduction in the price of solar-PV systems, making them increasingly affordable, especially for rural consumers. Following the boom in the demand of solar systems, in 2011, the country granted duty remission for the importation of raw materials used in the manufacturing of solar equipment to boost the production and competitiveness of locally manufactured solar products. Policy makers in Kenya believe that increased adoption of solar systems, especially for the homes will help to free up the load on the national grid, which will now be available to supply the manufacturing sector.    
Meeting up to Climate Commitments:
Nigeria may not be the highest contributor to climate change; however, the carbon emitted from the millions of petrol powered generators does contribute significantly to global warming. Nigeria, being a signatory to the Paris Climate Agreement with a commitment to cut carbon emission by 20% unconditionally, could look to the Renewable Energy sector to achieve a significant part of its commitment. In its National Determined Contribution (NDC) document, Nigeria estimates that its Renewable Energy sector alone could potentially offset about 31 million tonnes of greenhouse gases per year by 2030, and the best chance to meeting up with this target could lie in the policy of a zero duty for solar energy products. 
Unlike the Nigeria Customs Service, policymakers in some government agencies seem to recognise the economic benefits of a zero duty regime on solar products. The Federal Ministry of Power, in 2015, developed two policy documents called the National Renewable Energy and Energy Efficiency Policy (NREEEP) and National Renewable Energy Action Plan (NREAP), a set of fiscal and market incentives to support Renewable Energy deployment in the country, including a moratorium on import duties for Renewable Energy technologies.  The Inter-Ministerial Committee on Renewable Energy adopted these policy documents which were also approved by the National Council on Power and about 17 Nigerian government agencies and ministries in July 2016. However, the implementation of this policy to meet its set target has been very poor.
There may be an understandable rationale behind the 10% import duty levy placed on solar panels by the Nigerian Customs Service, inspired by obvious economic reasons of taking advantage of the renewable energy boom in Nigeria to generate revenue for the Federal Government.  Generating revenue through this approach may be efficient in the short term, but if one should critically analyse the socio-economic implications of making affordable power accessible to everyone via renewable energy, then one would begin to appreciate the vital role a zero duty implementation could play in the economic development of Nigeria.