Flâneuse
Female Perspectives on Navigating Lagos
Three female artists use different visual art forms to express the challenges women face as they navigate in an urban environment dominated by patriarchal norms and structures.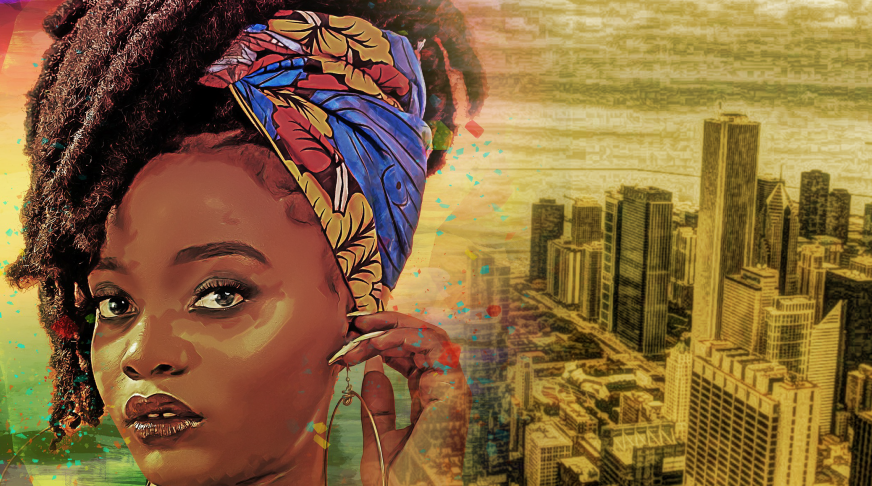 Underbridge - A visual art piece by Nengi Nelson - Heinrich Böll Stiftung Abuja Office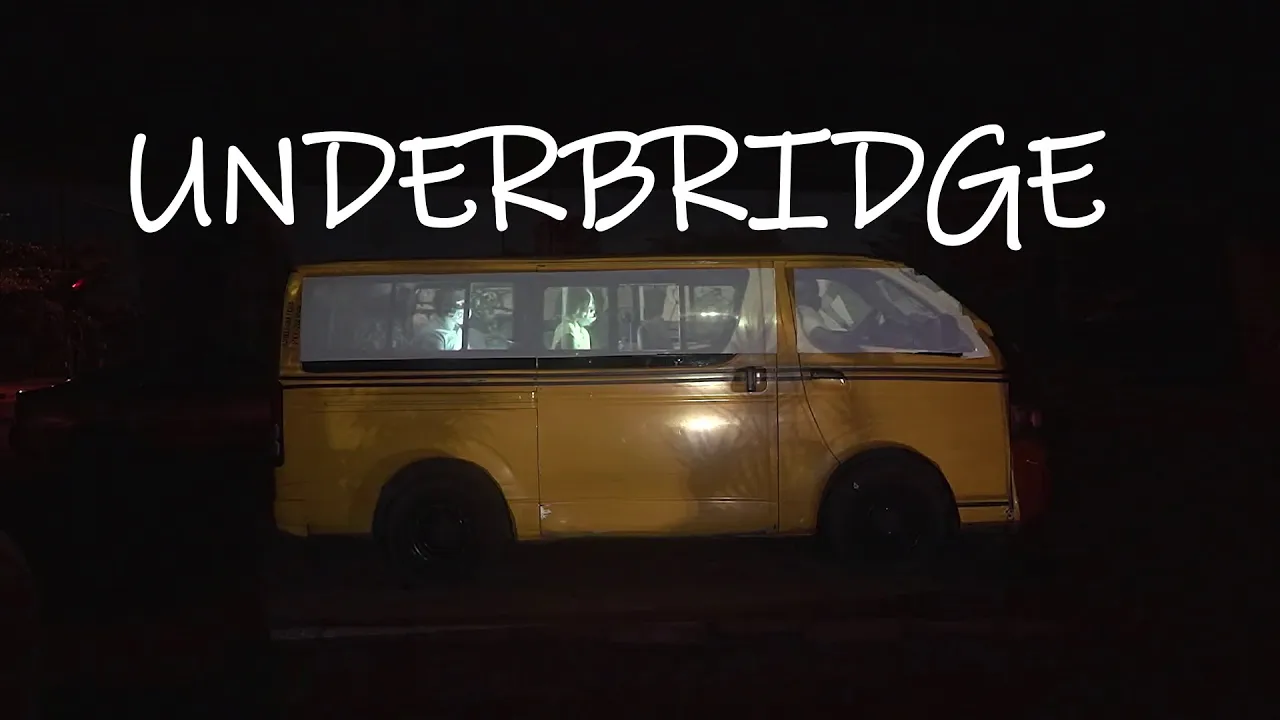 Watch on YouTube
Underbridge by Nengi Nelson
Meet Nengi Nelson, the Artist behind 'Underbridge' - Heinrich Böll Stiftung Abuja Office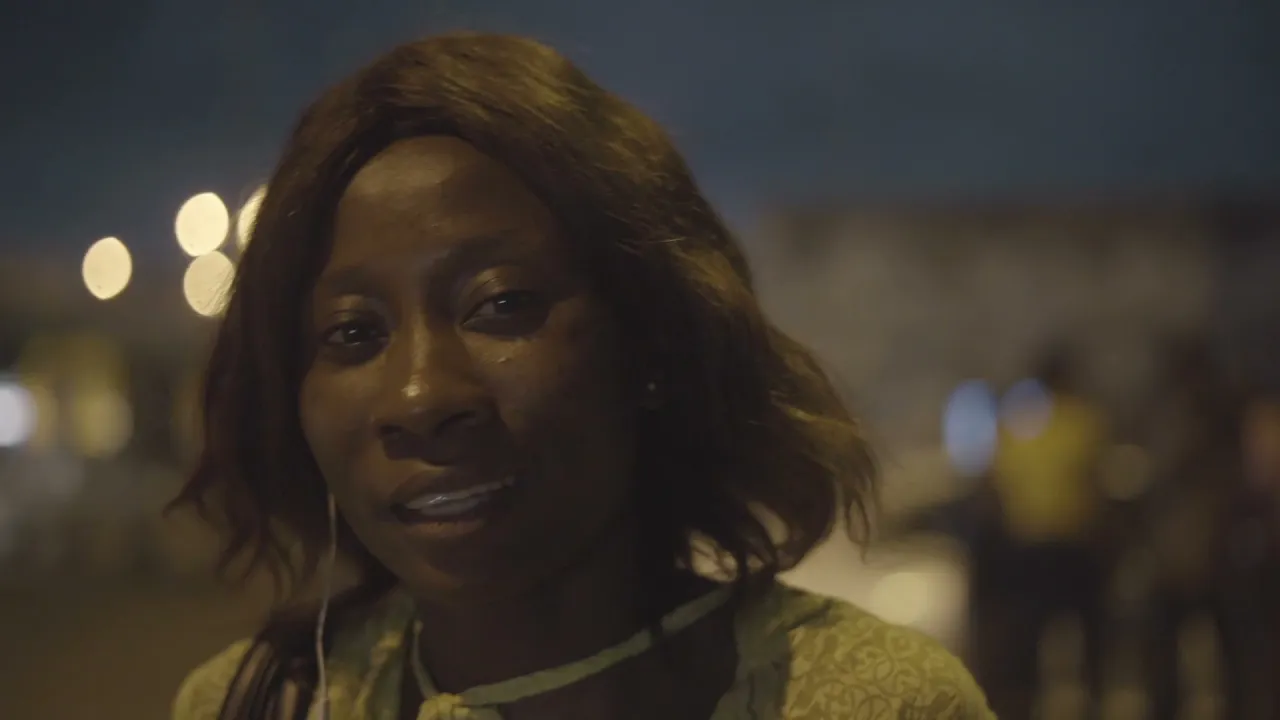 Watch on YouTube
Underbridge
By Nengi Nelson
The public space is generally considered as an area or place that is open and accessible to all people despite being a heavily contested space that defines, records, limits, and regulates human interactions and interpersonal exchanges. In thinking of the public space, we are confronted with the way bodily movement is influenced and how personal space is negotiated in relation to other individuals. What then happens when the space meant to foster social commonality and civil interaction becomes a site for violence and oppression in the form of sexual harassment and assault? How does this, if left unchecked, contribute to the existing oppressive culture of misogyny and gender-based violence?
These questions among others are what the Underbridge project aims to explore with the hope of contributing to the existing dialogue on sexual assault and harassment against women, particularly in the Nigerian community. Designed as a site-specific multimedia installation consisting of a mapped video projected onto a commercial yellow bus in Lagos popularly known as Danfo, the project highlights one of the subtle ways sexual harassment can occur, especially in a public place. In situating this project in a popular, public, commercial location in Lagos as well as selecting the Danfo bus as the site on which the video is projected, Underbridge engages the idea of the public space both in its physical location and materiality.
The Underbridge project hopes to not only call attention to the growing menace of sexual harassment in commercial parks and bus stops and the various forms of aggression, gaslighting, and systemic erasure that comes with it, it is also intended as a way to reach and stand in solidarity with women who have been victims of sexual assault as well as serving as a call to action to individuals who find themselves in a position to speak up and support victims, and strengthen their voice. In times like this, amidst increased clamor against social injustice and institutional oppression, there is a collective responsibility on the part of individuals to speak up against all forms of injustice and forced silencing of minority voices.
Bus Stop Chronicles - An artistic piece by Chidinma Chinke - Heinrich Böll Stiftung Abuja Office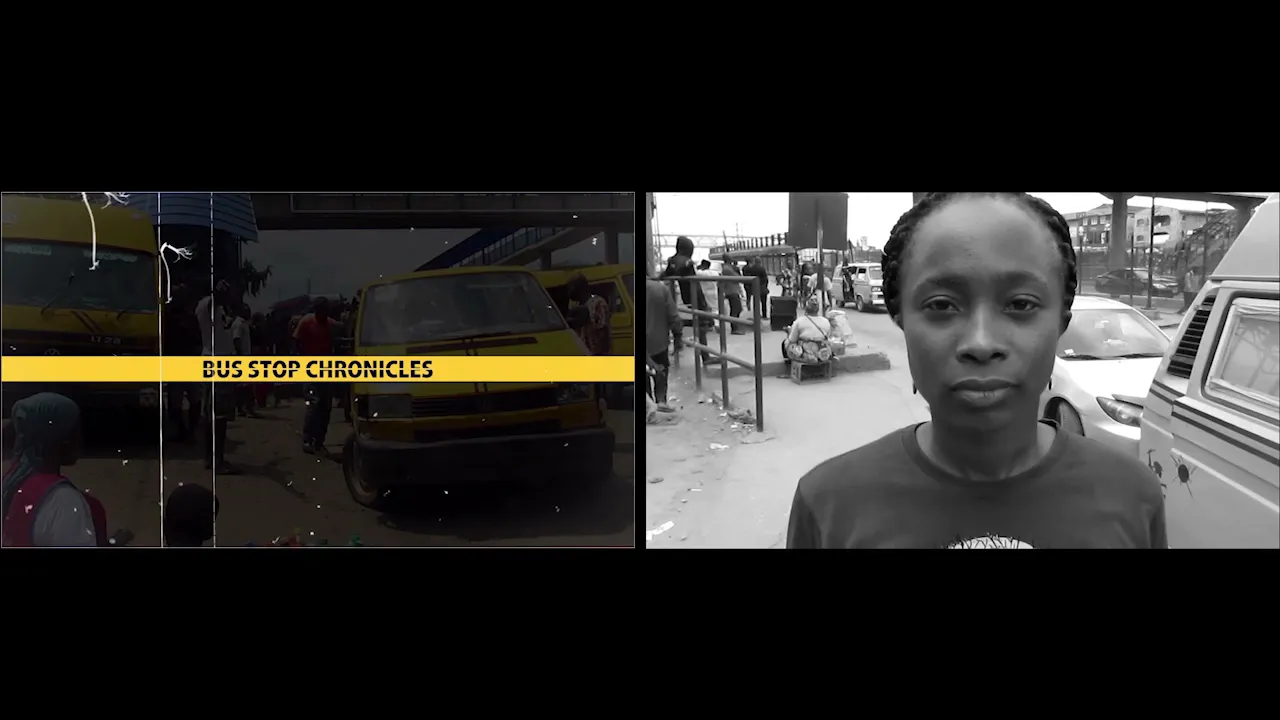 Watch on YouTube
Bus Stop Chronicles by Chidinma Chinke
Meet Chidinma Chinke, the Artist behind 'Bus Stop Chronicles' - Heinrich Böll Stiftung Abuja Office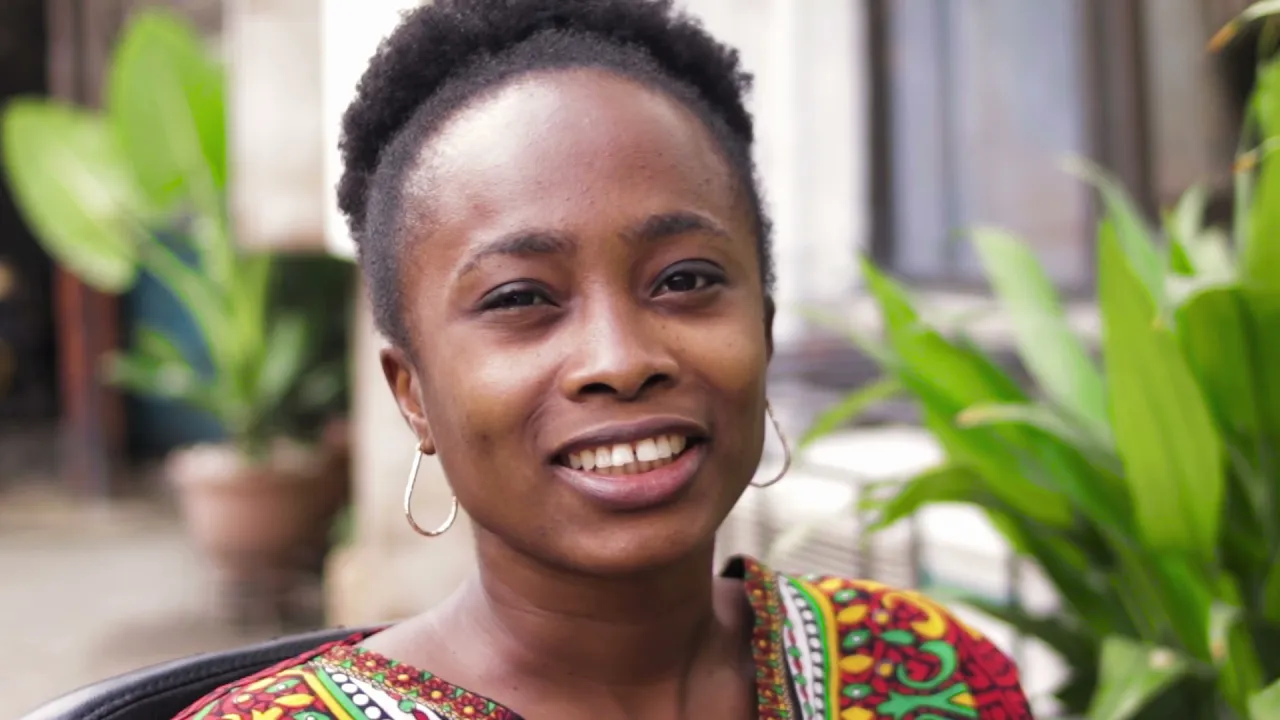 Watch on YouTube
Bus Stop Chronicles
By Chidinma Chinke
Fascinated by the architectural forms and energy present at Lagos' bus stops, Chidinma often wondered how these could be opened for possible collaborations and become safer spaces. She drew inspiration from women who have been in the frontline of negotiating hostile urban environments like Alimotu Pelewura, a market woman who led the Lagos Market Women's Association in its struggles for women's right to vote during the colonial era in the 1920s, and Mary Ellen Mark's 'Streetwise' series of 1983.
In the Bus Stop Chronicles, Chidinma negotiates and explores the city of Lagos through its bus stops - formal and informal - highlighting the systems that exist in these spaces, most of which are influenced by the activities of the 'area boys'; and how this affects the space occupation especially for women who are often times victims of various forms of harassment and intimidation.
An Ode to Heroines - An art piece by Ebunoluwa Akinbo - Heinrich Böll Stiftung Abuja Office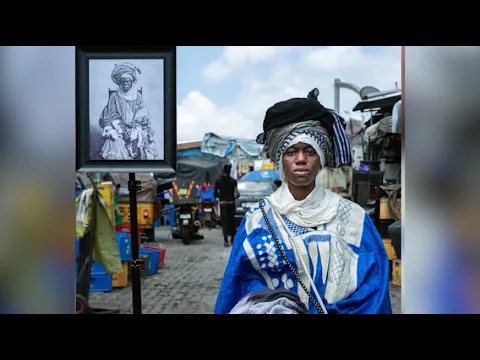 Watch on YouTube
An Ode to Heroines by Ebunoluwa Akinbo
Meet Ebunoluwa Akinbo, the Artist behind 'An Ode to Heroine' - Heinrich Böll Stiftung Abuja Office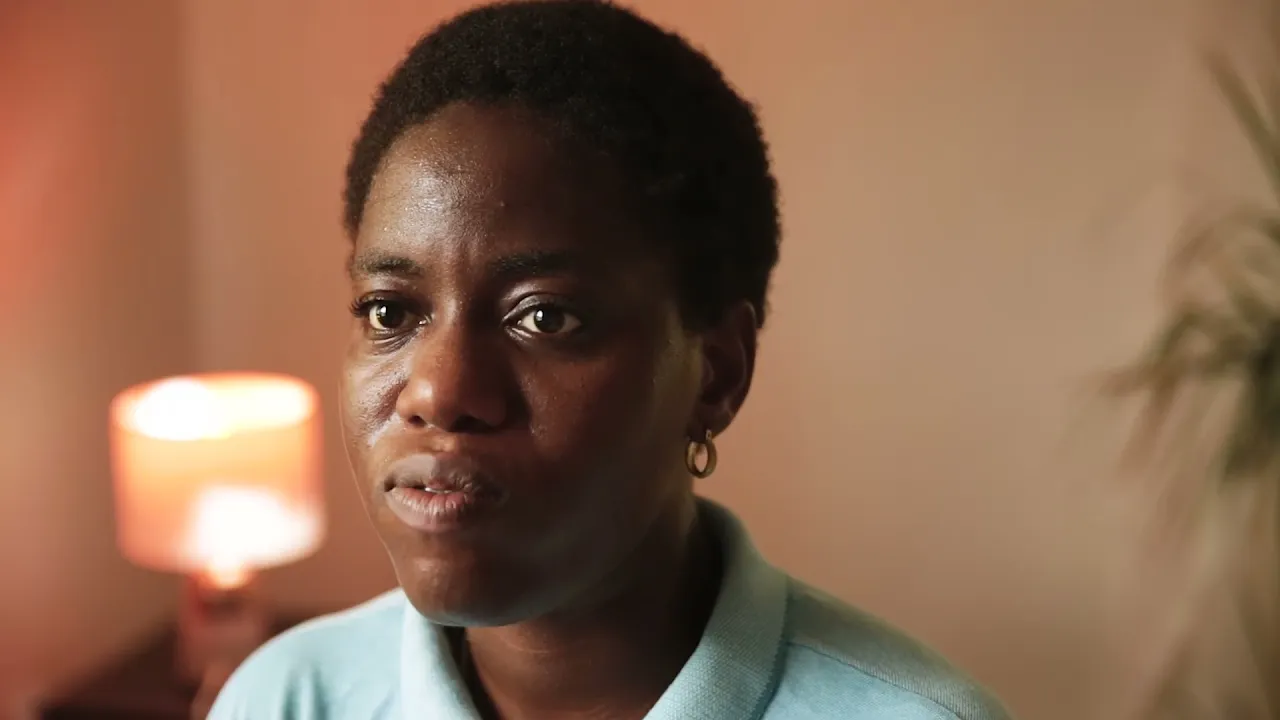 Watch on YouTube
An Ode to Heroines
By Ebunoluwa Akinbo
The role and status of women in Nigeria has continuously evolved from pre-colonial times to present day. The stereotypical mainstream image of the Nigerian woman as helpless, oppressed, and marginalized has (in some ways) served to undermine her. Women have always played major roles in social and economic activities, and in most cultures in Nigeria, they were and remain central to trade and commerce. For example in pre-colonial times among the Yoruba people, women were major figures in long-distance trade, with these women maximizing opportunities for accumulating wealth and acquiring titles. The most successful among them usually rose to the prestigious chieftaincy title of Iyalode; a position of great privilege and political power.
In Nigeria, power - economic, social and political - has long been associated with being a man. But, contrary to this, history has shown us how several women from different cultures and times have shattered this false notion. We have seen women in history rise to the apex ranks in their societies regardless of gender based discrimination and stereotypes. These women went against age-long traditions and customs to chart a path towards greatness for themselves, their societies and other women. With their deeds echoing through ages with significant impacts, these women are the subjects I choose to celebrate in this project.
An Ode to Heroines takes a look at the lives of some women in Lagos, Nigeria whose heroic actions defined their times and challenged aspects of patriarchy in the past and present day Lagos. These women were and are astute, formidable, fierce, assertive, pace-setters, who became role models to other women in their community and Lagos at large.
Through the reconstruction of images (portraits) and illustrations of these notable female figures, sung and unsung, there is a challenge for the contemporary Nigerian woman to re-think her role in society and to shed light on the lives of these heroines who shaped society in their time with the aim to inspire the contemporary Nigerian woman to greatness like her mothers past and present.
The Origin Story
In March 2020, Adéọlá Ọlágúnjú led a 3-day photography workshop for women in Lagos alongside the Nlele Institute, Lagos and Odun Orimolade (Artist, Lecturer) as guest facilitator. The workshop titled "flâneuse", a French term that describes a certain type of city wanderer-explorer who, in the sense of Charles Baudelaire, is "at the center of the world and at the same time hidden from the world. This can be said to metaphorically encapsulate the position and experiences of women and women-creatives in Lagos, Nigeria. During the workshop, the female gaze was explored intensively; what it is? how it is constructed? and what is its function in a patriarchal society? The way women look/see was examined in order to understand how they photograph or create, while also focusing on the relationship and limitations between the artist/photographer and the city of Lagos.
As a result of a successful workshop, a second project phase was initiated. Flâneuse: Female Artists' Perspective to Urban Planning in Lagos is a project that employs art as an advocacy tool for the inclusion of the female perspective into urban planning in Lagos. Women-creatives convey through their artworks how public spaces in Lagos are characterised by gender inequality, gender violence, stereotypes, and female gender non-inclusion. The issues that affect women of various classes and ages when navigating the city. The second phase of the Flâneuse Project was coordinated and co-curated with Jumoke Sanwo, a cultural producer and creative director of the Revolving Art Incubator Lagos, Nigeria.
At the end of a year-long creative process, three projects were produced by three women artists.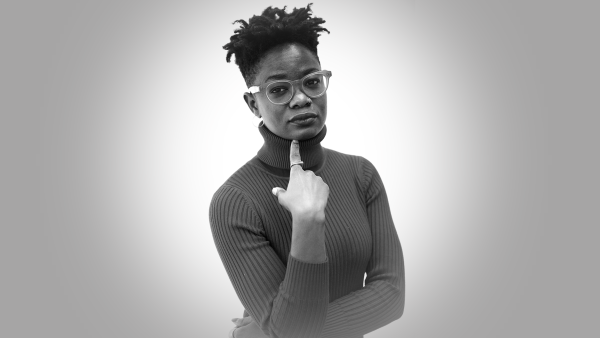 Adéọlá Ọlágúnjú
Adéọlá Ọlágúnjú is an award-winning visual artist working with the medium of photography, video, sound, and installations. Much of her artistic work has involved considerations of the Self, memory, spirituality, healing, and the social landscape. Ọlágúnjú's works have been shown in festivals, museums and galleries in many countries. She currently lives between Germany and Nigeria.
Click here to see more of her work.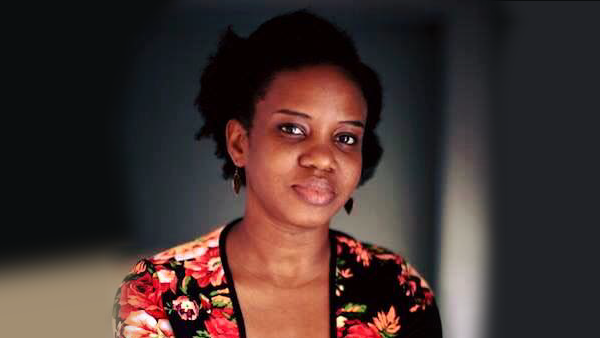 Jumoke Sanwo
Jumoke Sanwo is a storyteller, cultural interlocutor/producer, and the creative director of Revolving Art Incubator. She works primarily with mediums of photography, film, video art, and extended reality (XR). Her work engages the realities and complexities of spatiality and temporality in postcolonial societies. She lives and works out of Lagos, Nigeria.
Click here to see more of her work.