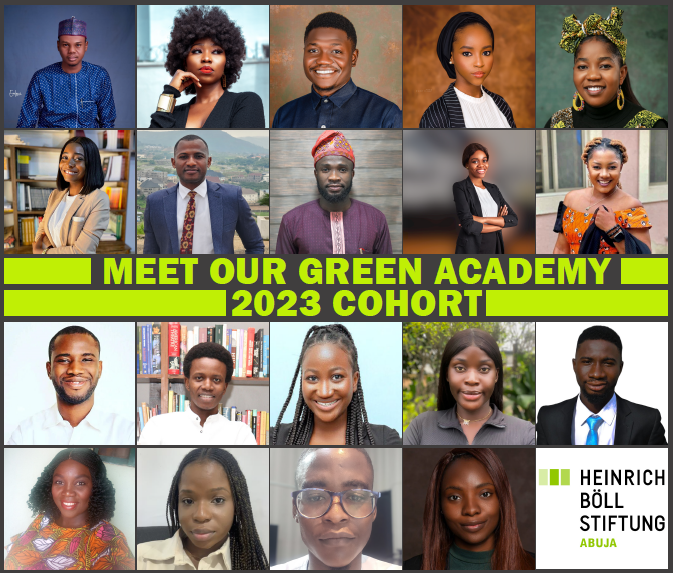 This is the 2023 cohort of the Nigeria Green Academy, an annual programme designed for emerging civil society activists, journalists, artists, and social entrepreneurs. This programme is a significant opportunity to enrich participants' knowledge, toolbox, as well as cultivate networks, all of which are essential for addressing some of the most critical governance and development challenges facing Nigeria.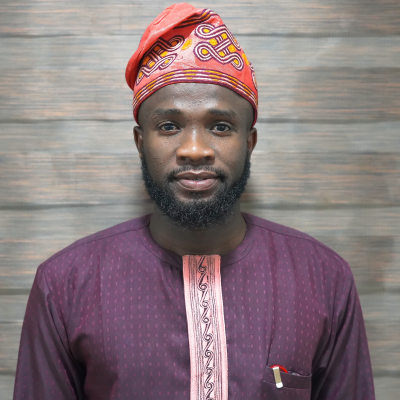 Abdulkareem Mojeed
Abdulkareem Mojeed is a Business and Environment Reporter at Premium Times, one of Nigeria's leading investigative newspapers. With a background in Botany and Ecological Studies, his journalism specialisation is in development journalism, covering topics such as Agriculture, Food Security, Climate Change, and the Environment. In this role, he conducts investigations, produces special news and feature reports, follows up on stories, and contributes to content editing and administrative tasks. Mojeed has a track record of delivering impactful and well-researched reports. Before joining Premium Times, he worked as an agriculture researcher with the Center for Journalism Innovation and Development, significantly contributing to research on the impact of climate change on women farmers in Ghana and Nigeria. He also provided extensive coverage of the United Nations Conference of the Parties (COP27) in Egypt.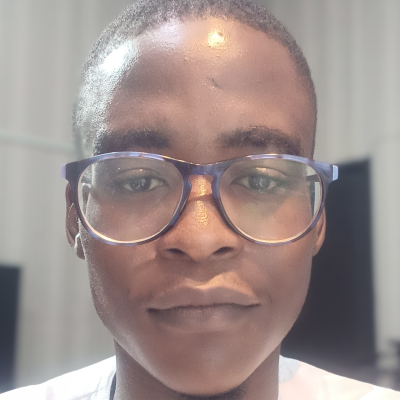 Abutu Paul
Abutu Paul possesses over a decade of experience in development, with a Master's in Conflict, Security, and Development. Paul contributes to development initiatives through programme design and effective communication. He has also supported initiatives related to election violence and advocates for women's inclusion in security and peacebuilding. Currently, he serves as a Media and Strategic Communication Adviser at Clean Technology Hub, focusing on clean energy research and development.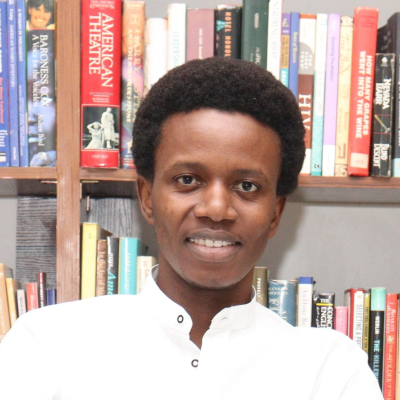 Aderemi Ojo
Aderemi Ojo is a writer and historian who received his training at the University of Ibadan, where he also served as President of the Students Union. He has a background in working with various media organizations and is the founder of the Platinum Deremi Hub, which provides a platform for journalists, researchers, and politicians to share their ideas with the public. Aderemi is the author of an epistolary book, short stories, and numerous academic papers. He has been a speaker at both national and international events, including the Nigerian Internet Governance Forum and the Academic Staff Union of Universities. Aderemi maintains a website at ojoaderemi.com.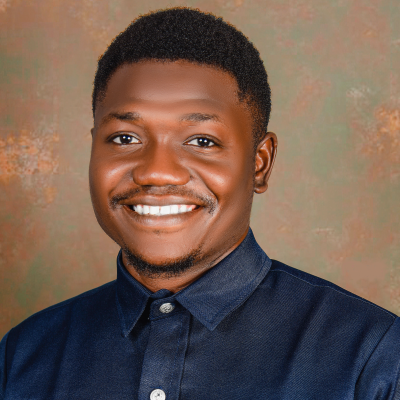 Ajiboye Peter Olaoluwa
Peter, a Chemical Engineering alumnus from the University of Lagos, is deeply committed to creating a more ecologically friendly and sustainable world. He is resolute in his mission to combat environmental and ecosystem pollution caused by harmful chemicals, particularly those found in plastic products. Peter firmly advocates for waste reduction and pollution prevention, following established methods like the Circular Economy. His goal is to promote resource efficiency, generate employment opportunities, and reduce waste. He actively supports interdisciplinary research and collaborative learning to discover and implement sustainable solutions.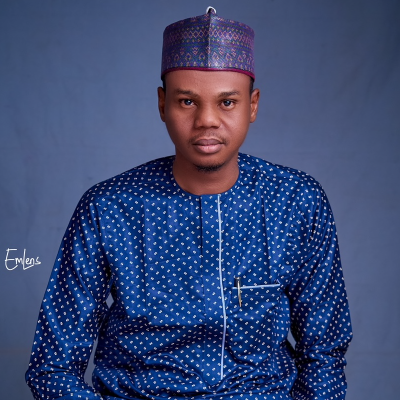 Bello Ismail
Ismail Bello is a distinguished professional known for his dedication to youth development, civic leadership, and community engagement in Nigeria. He played a key role in the successful "Not Too Young To Run" campaign, advocating for a reduction in the age requirement for public office candidacy. Additionally, he led the influential "Shun Voter Apathy" campaign, aiming to boost youth voter turnout. Ismail's commitment to democratic values is evident through his work on initiatives such as the "Vote Not Fight" campaign and election petition tribunal monitoring. His expertise and commitment have earned him recognition, including a nomination for the IVLP on Youth Civic Engagement and Human Rights in the United States.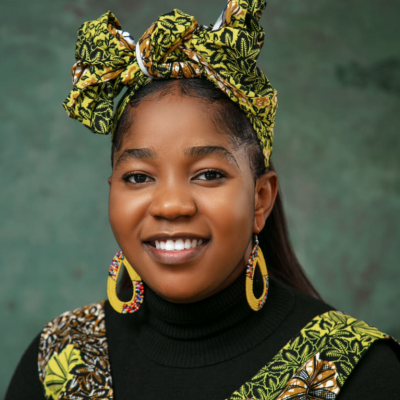 Costly Aderibigbe-Saba
Costly Aderibigbe-Saba, a trained medical doctor with a decade of experience in the development sector, is the founder of the Value Female Network. This youth-led NGO is dedicated to eradicating harmful practices like Female Genital Mutilation and child marriage in Africa. She has worked on solutions focused on achieving Sustainable Development Goal 5 (Gender Equality) and addressing the intersection between climate change and gender justice. As the host of "The ABC" (The Adolescent Boot Camp), she organises annual events for empowering marginalised adolescent girls in Nigeria. Currently, as the Executive Secretary of The Global Youth Consortium Against Female Genital Mutilation, she collaborates with youth from over 55 countries to eliminate FGM worldwide.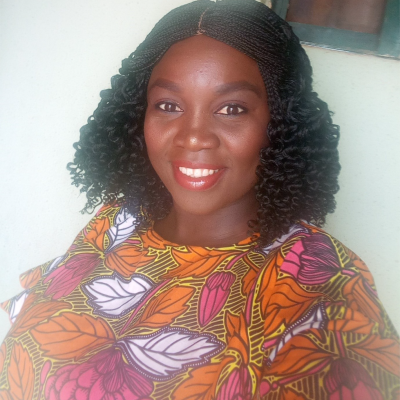 Dung Weng
Dung Weng is an advocate for gender justice and conflict resolution. Weng has been actively engaged in countering gender-based violence with the Centre for the Advocacy of Justice and Rights (CAJR) in Jos, Plateau State. Additionally, Weng is the founder of Wenginitiative, a non-governmental organization that focuses on promoting sexual reproductive health rights, reducing gender-based violence in Nigeria, and advocating for increased women's participation in governance.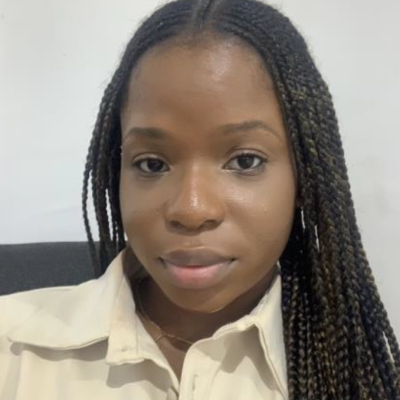 Excel Olayemi-Oludairo
Excel Olayemi-Oludairo is a dedicated feminist and public health professional with over four years of experience in communications and project management, focusing on the intersection of gender and health. Her expertise lies in sexual gender-based violence response, health advocacy, minority rights, and gender justice. She is deeply committed to creating safe and empowering spaces for women and girls, driving awareness, and advocating for gender equality. Currently, she is employed at the Dorothy Njemanze Foundation (DNF), where she actively challenges systemic inequalities that have historically marginalized women and gender-diverse individuals.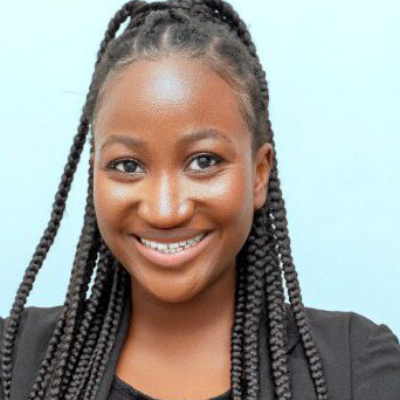 Faith Waziri
Faith Waziri, an advocate for inclusive decision-making, initially served as a student body president during her undergraduate law studies. Post-graduation, she joined the Women In Politics Forum to contribute to empowering Nigerian women in leadership. She organized training programs for women and female candidates, resulting in 9 out of 25 participants winning seats in the 2023 Nigerian elections. Faith is passionate about gender-inclusive legislation and a fellow of Frederick Ebert Stiftung's Open Minds Young Voices Network. Her commitment to women's participation in political leadership led her to pursue a master's degree in International Affairs and Diplomacy at Ahmadu Bello University.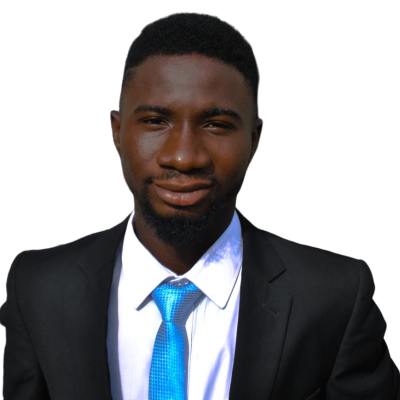 Favour John Ayomipo
John Favour Ayomipo is a social entrepreneur with an educational background in Urban and Regional Planning. Nearing completion of his final year at the University of Lagos, John specialises in sustainable urban development and design. His expertise covers various aspects of urban planning, including urban design, infrastructure, mobility, and housing, all driven by his profound passion for Environmental Sustainability and Urban Planning. Notably, John excels in analytical and problem-solving skills, evident in his capacity for research and data analysis, contributing to the development of effective urban planning strategies.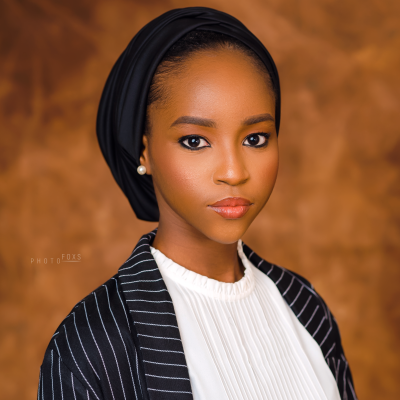 Gidado Maryam
Gidado Maryam is a highly motivated professional with a track record in advocacy, research, leadership, and entrepreneurship. Holding an LLB Hons, her career aspirations center on fortifying democracy, women's empowerment, and advocating for marginalised communities. Committed to efficiency and innovation, she is a driving force in her workplace, motivating others with her positive attitude and boundless energy. Maryam excels in data gathering and interpretation through research and surveys, offering valuable recommendations. Her dedication to global development is recognised through her roles as a Global Shaper at the World Economic Forum and a Global Youth Ambassador for TheirWorld.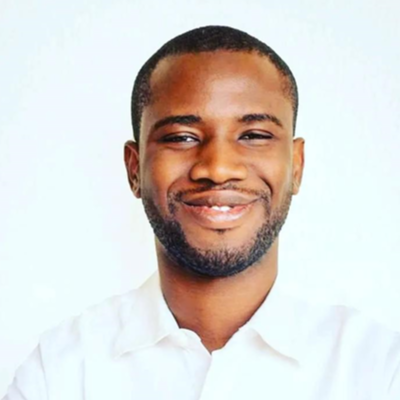 Godwin Jimoh
Godwin Jimoh, a digital media and communications professional, boasts a diverse background in renewable energy and non-profit sectors. His non-profit expertise includes policy advocacy, sustainable electrification, youth development, and food safety. As a Communication Officer at the Renewable Energy Association of Nigeria (REAN), an independent non-profit industry association, he dedicates himself to advancing sustainable development and universal access to clean energy.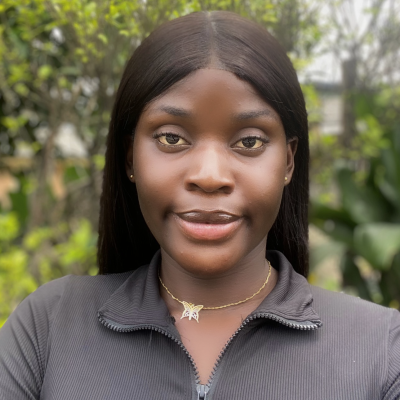 Johndick Perfect
Johndick Perfect, the Communication and Media Assistant at We the People, is a climate advocate dedicated to environmental conservation and community resilience. A skilled storyteller, poet, graphic designer, and artist, Perfect also volunteers with the environmental NGO My Environment, My Wealth, promoting community-based projects and youth events to combat climate change and social issues. Her overarching goal is to contribute to building a just, inclusive, and sustainable society where everyone can thrive and achieve their self-actualization.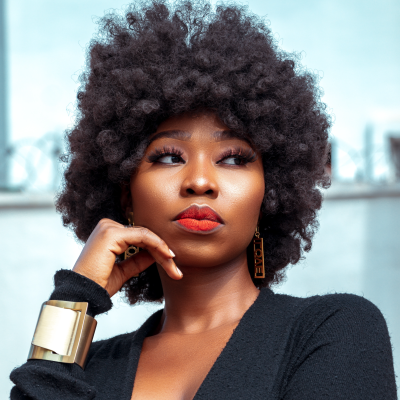 Loveth (Liberty) Nwuju
Loveth Nwuju Patrick, known as Loveth Liberty, is a renowned Nigerian writer, Creative Director, and Performing Artiste. She's acclaimed for her impactful poetry, addressing Nigerian socio-cultural intricacies, womanhood, and the human experience, using diverse art forms for social advocacy. Loveth has graced prestigious platforms, including the Lagos International Poetry Festival and the Abuja Literary and Arts Festival, collaborating with major brands and organizations such as Nivea, BBC Media, and the United Nations.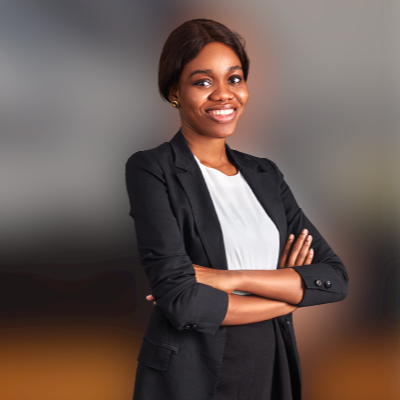 Noya Sedi
Noya Sedi is a dedicated gender advocate, lawyer, and certified expert in managing gender-based violence programs, currently working with Global Rights, Nigeria. She is actively engaged in reshaping the narrative concerning gender-based violence, women's rights, and the empowerment of marginalized communities. Noya's unwavering commitment is centered on advancing the rights, safety, and well-being of women and other vulnerable groups. She leads transformative initiatives addressing gender-based violence response, crisis communication, security, and human rights, acknowledging the complex challenges these communities face. Noya is passionate about amplifying their voices and stories, and through strategic advocacy, she champions women's rights, health, and well-being, aiming to create inclusive spaces that cater to diverse community needs.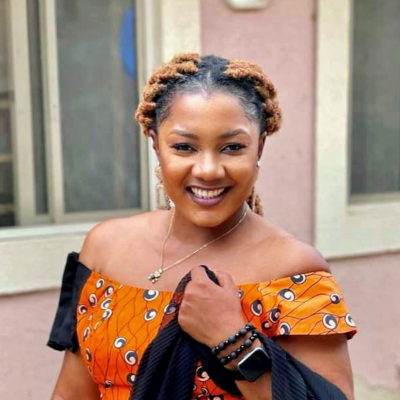 Oiji Jennifer E.
Oiji Jennifer is a Business Developer and a passionate advocate for gender inclusion and social equity, with specific expertise in the energy sector. She is a strong advocate for a just transition and a community engagement expert. Jennifer has actively engaged with various communities to raise awareness about the importance of gender inclusivity in the energy sector, highlighting the consequences of the lack of clean energy sources on climate change. She has also provided valuable business training to empower women entrepreneurs for sustainable growth. Furthermore, Jennifer is a member of a USAID Inter-Agency and Advisory Group focused on promoting gender inclusion and social equity, both at the grassroots level and in workplaces.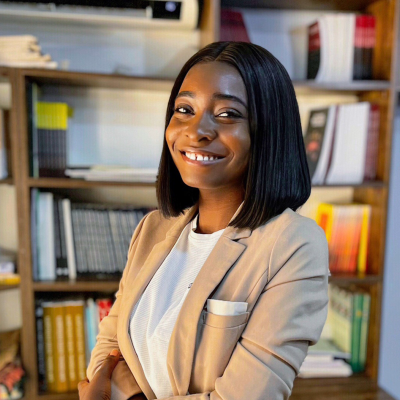 Ojo-Nemile Phoebe
Phoebe Ojo-Nemile is a law graduate and a dedicated advocate for civic and gender rights, with over four years of experience in access-to-justice and community justice education. In 2020, she developed a comprehensive guidebook on workplace sexual harassment under the NULAI Justice Education program. Phoebe currently serves as a Project Assistant at NULAI Nigeria, where she actively trains undergraduate law students across various states in Nigeria to become community justice advocates, focusing on human rights encompassing Civic and Political Rights as well as Gender Rights, utilizing innovative methods.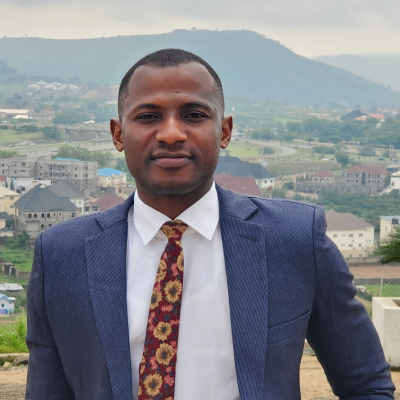 Okeke Ugonna Victor
Okeke Ugonna Victor is a seasoned professional with a diverse background in communications, law, and development. He presently holds the role of Programme Manager for Rights Enhancement at the Centre for Social Justice in Abuja. In this capacity, he actively participates in litigation, advocates for reforms, and advances human rights under various Rules of Law and access to justice projects. Ugonna volunteers for community initiatives and promotes literacy through campaigns. With academic qualifications in Law and Communication and Media Studies, Ugonna is a versatile professional deeply committed to positive impact and social justice.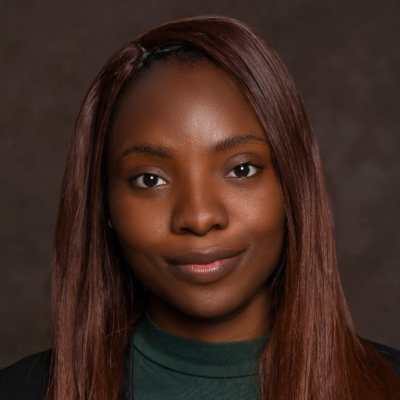 Oyiza Zainab Sanni
Zainab is a media development expert specialising in investigative reporting and fact-checking. She serves as an Associate Producer for The Weekend Show on AIT and is the managing editor for Development News Nigeria. Zainab is also the founder of News Verifier Africa, a platform dedicated to innovative fact-checking methods that promote inclusivity and accessibility. She earned recognition by winning the Broadcast Category in the 2022 Nigeria Reporting Migration Competition organised by the International Organization for Migration (IOM). Zainab's commitment to social issues is evident from her work as a media ambassador for UNICEF and UNFPA's campaign to end Female Genital Mutilation in Oyo State, Nigeria, from 2018 to 2019. She is a Fellow of the prestigious Wole Soyinka Centre for Investigative Journalism, a recipient of the 2021 Wole Soyinka Award for Investigative Reporting, and a 2021 Africa Solutions Journalism Fellow.