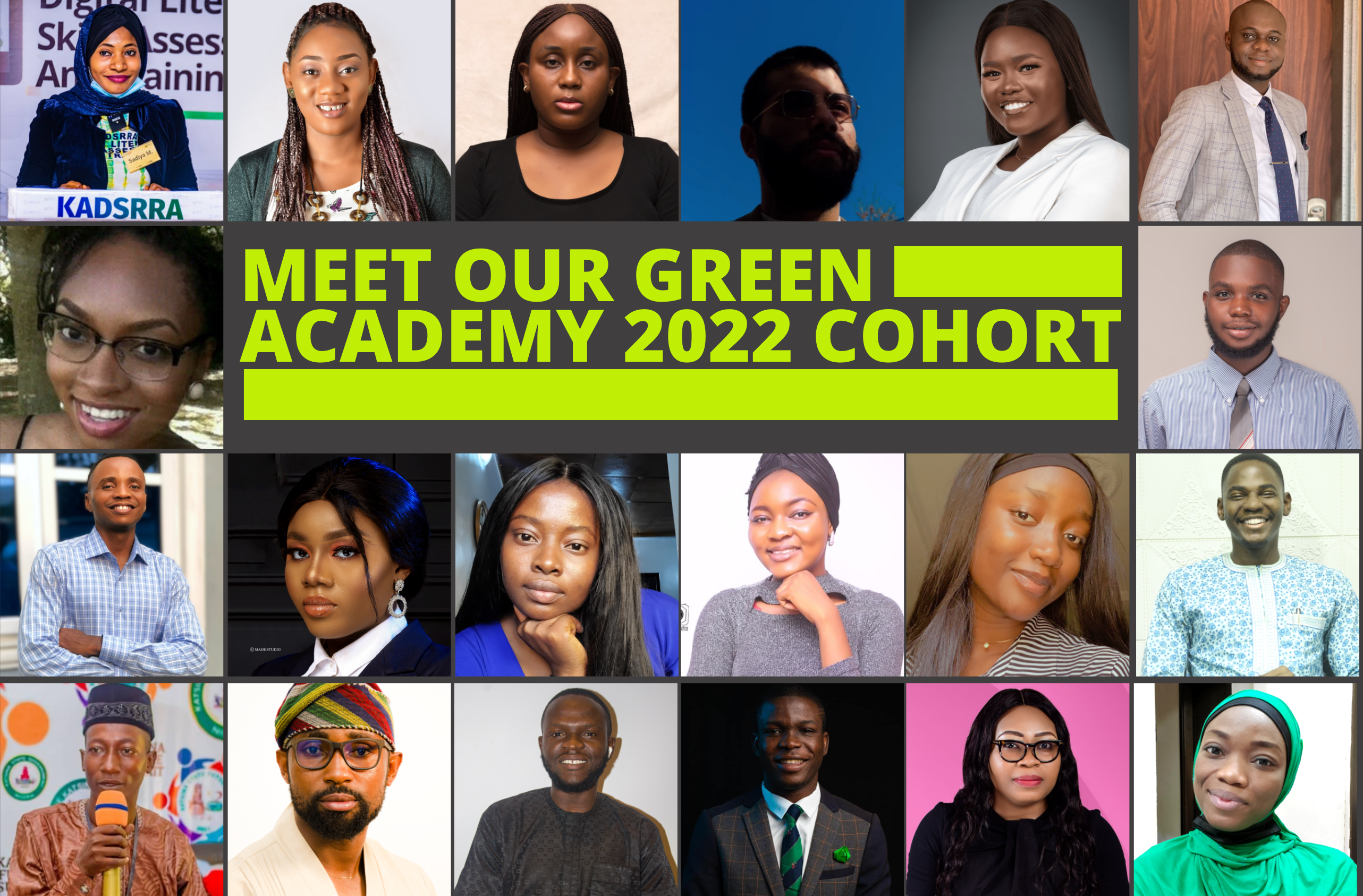 In celebration of the Heinrich Böll Stiftung's 20th anniversary in Nigeria, we launched the Nigeria Green Academy, an annual programme that offers young and aspiring civil society activists, journalists, academic scholars, artists, and social entrepreneurs the opportunity to enrich their knowledge, 'tool-box' and networks to tackle some of Nigeria's most pressing governance and development challenges. This year, we have selected 20 individuals from across Nigeria to participate in the debut programme of the academy.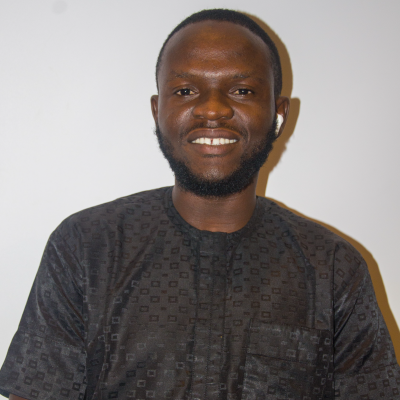 Abiola Durodola
Abiola Durodola is a community organizer and policy researcher with proven experience in advocacy, accountability, youth, and social development. He is a ONE Youth Activist and the Team Lead of AdvoKC, a youth-led civic-tech organization that is deepening participatory democracy in Nigeria. As a young person, Abiola has been involved in several other community projects across different states in Nigeria and is passionate about citizen engagement and participation.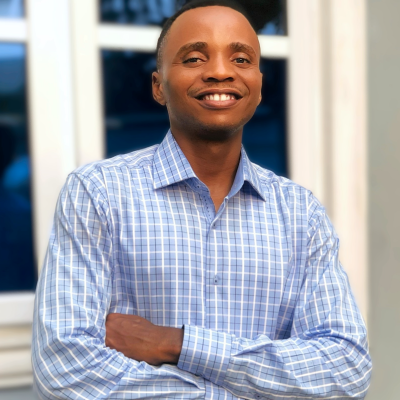 Aniebiet Obot
Aniebiet Obot is the program and policy manager of Surge Africa, he engages with communities and organizations to champion climate policies that drive environmental conservation and community resilience to climate change. Aniebiet also volunteers with SustyVibes to implement community-centred projects and youth-themed events to inspire community actions to combat climate change. Aniebiet's goal is to join the collective effort to build a just, inclusive and sustainable society where everyone thrives and attains their level of self-actualization.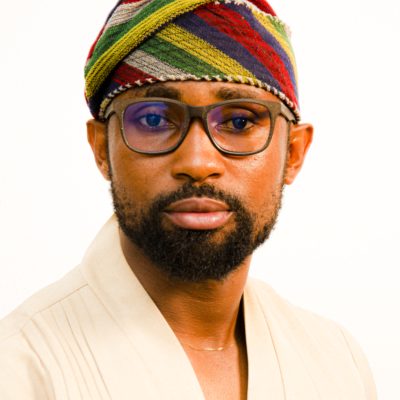 Bassey Bassey
Bassey Bassey is a trained marine/environmental geologist, and a development professional with over six years of experience with core competencies in innovative research for development, human capacity building, policy and strategy. Bassey is a crusader for social and environmental justice, human rights protection and social transformation and has been involved in civil society and citizens' social movements for the demand for good governance.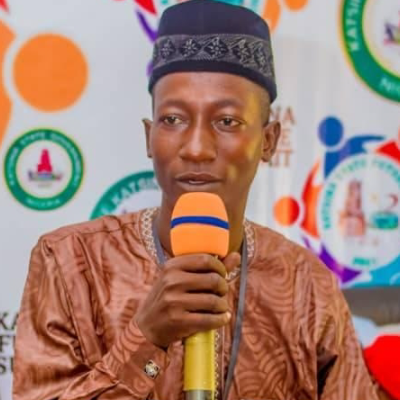 Bishir Dauda
Bishir Dauda is a human right activist, development work advocate, public affairs analyst, essayist and champion of Open Government Partnership in Nigeria. He coordinated the campaign tagged "Vote Not Fight, Election No Be War" in Katsina State during the 2019 general elections. He is also an Ambassador of the Freedom of Information Act (FOI) in Katsina State under the platform of "The Future Project ." Based in Katsina, Bishir founded a non-profit organization called Citizens Participation Against Corruption Initiative, which aimed at promoting citizens' participation in the fight against corruption and conducting advocacy toward achieving a transparent, open and accountable government in Nigeria. He is currently an Accountaprenuer with Accountability Lab Nigeria.
Faith Ayegba
Faith Ayegba is a design strategist, a community advocate, and a social innovator within the food security & small farm holders community. She passionately leads teams across Nigeria to deliver grassroots development programs towards improving and changing policies targeted at alleviating the untold hardship of marginalized groups and under-served communities. As a creative reformer, Faith continues to lead discussions around climate crisis, and food safety, while sharing knowledge on climate education in public and private schools towards sustainable consumption.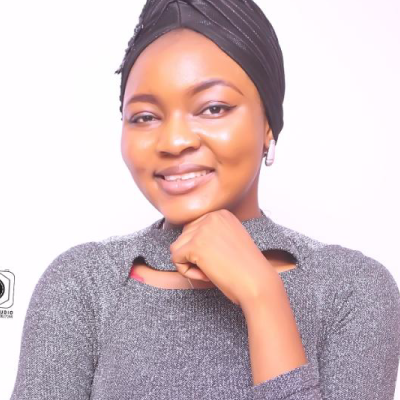 Faridat Ibidun
Faridat Ibidun is a sustainable development leader who has been in the advocacy space for almost 10 years. She is particularly passionate about mental health and has been working with stakeholders and NGOs in mental health advocacy, policy and research for the past 2-3 years. She has led four different NGOs in the space of 3 years to success and is a leader/volunteer member of several Nonprofits. She is a registered nurse, a product designer, and a front-end web developer who is interested in the field of health tech.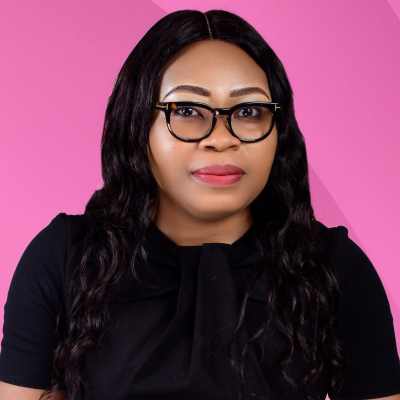 Flora Asieri
Flora Asieri is a development practitioner with over seven years of experience. She is a certified health, safety and environment professional, a conflict mediator, and a gender advocate. She has done extensive work in community and youth development, gender equality, and social inclusion across diverse projects. Flora is an enthusiastic learner with specific research interests in peacebuilding, project management, advocacy, good governance, pidgin transcription and translation. She also has a knack for content writing and storytelling in Nigerian pidgin.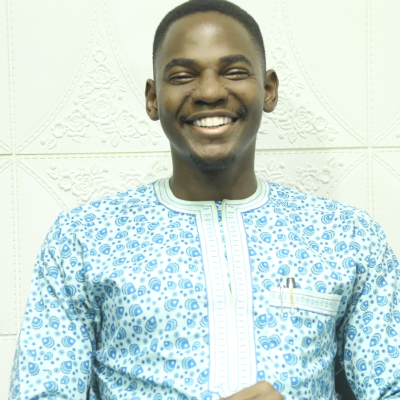 Kenechukwu Onuorah
Kenechukwu Onuorah is a lawyer and renewable energy activist. Kenechukwu is a Program Assistant at Global Rights, where He focuses on partnering with reformers in government and civil society to enforce the rights of mining host communities in Nigeria, and supports the design and implementation of just and evidence-based policies that target the indigenes in resource-rich communities in Nigeria. Kene also joins global voices in the campaign for efficient and participatory management of natural resources, energy transition and climate change.
Michael Adigam
Michael Adigam is a Civil Society Activist and Civic Engagement Specialist with six years of advocacy experience in public participation and civic engagement. He has hands-on experience in political leadership, activism, gender mainstreaming and related policy formulation. He is committed to creating an enabling environment for youths in the public and civic space through strategic planning and implementation of policies, negotiation and change management methods; at community and sub-national levels respectively.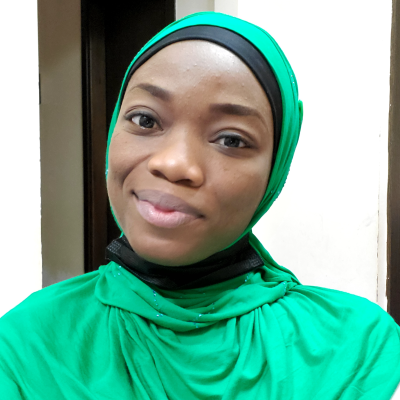 Mujidah Ajibola Oladejo
Mujidah Ajibola is a sustainability and global citizenship educator who works at the intersection of sustainability, education and social impact. She seeks to integrate sustainability themes into formal and non-formal education. Mujidah is the lead sustainability educator at The Sustainability hub, a social enterprise committed to designing and developing educational programmes and resources around environmental & climate education, biodiversity, climate change, sustainability and circular economy.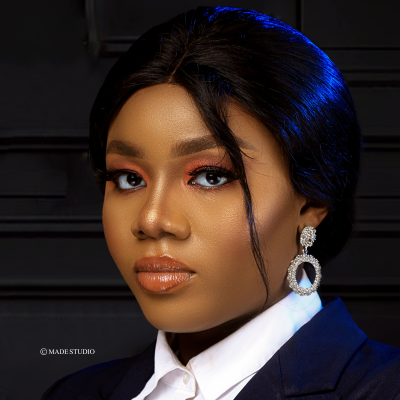 Nnyen Adomi
Nnyen Adomi is a certified psychologist and counselor. As a mental health advocate, she started a counselling business called Safe Space Counselling Center, which offers psycho-social services for youths and survivors of sexual and gender-based violence, depression and mood disorders. Nnyen is the Executive Director of She Matters Foundation, a Non-governmental organization that advocates for the rights of the girl-child and seeks to see a society where women are free from all forms of violence. Nnyen is the Member Representing the good people of Obubra 2 Constituency in the Cross River State Youth Parliament, Nigeria, and the Chief Whip of the first Assembly. She is the Publicity Secretary for Young Women in Politics Forum, Cross River State Chapter.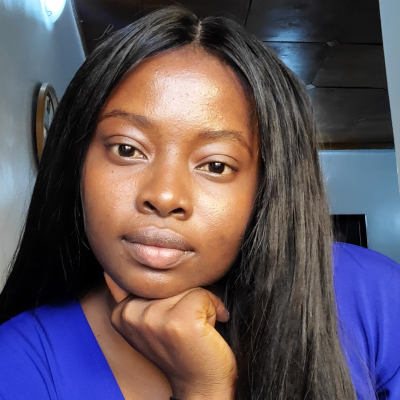 Obianuju Iloanya
Obianuju Iloanya is a feminist, social justice campaigner, human rights activist, and development practitioner. In 2020 she was named one of the champions of Women Peace and Security by Partners West Africa Nigeria (PWAN). She has organized and participated in various nonviolent protests and programs like the #EndSARS protest in 2020, the #breaktheconstitutionbias in 2022, where she organized and joined in the march to demand that the constitutional review be fair and accepting of women's rights, and such other advocacies.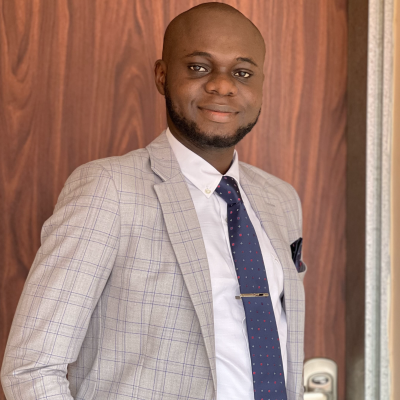 Paul Adeyeye
Paul Adeyeye is a development professional with experience in advocacy, grant management, and research. His career in Nigeria's nonprofit sector cuts across social justice, inclusion, governance, and security. Paul currently works at the Open Society Initiative for West Africa (OSIWA), Abuja where he superintends OSIWA's program activities and grant-making in Nigeria. He is passionate about initiatives that alleviate poverty, reduce inequalities, and engender social justice in Africa. Paul hopes to contribute his skills to achieving Africa's social, political, and economic rebirth.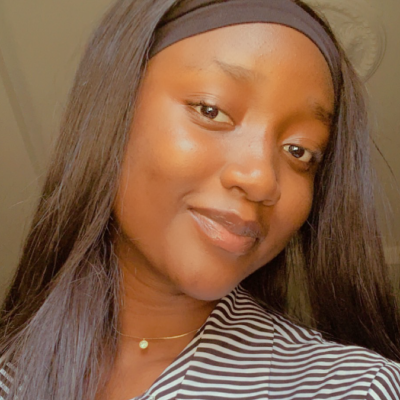 Phoebe Ihotu Jibrin
Phoebe Ihotu Jibrin is a final-year student of Philosophy and Religion at the University of Abuja and currently holds the post of Provost in her department. She has over five years of volunteering experience working on several key issues such as countering violent extremism and promoting participatory democracy and governance as an aspiring civil society activist. She is also currently a volunteer with the Goodluck Jonathan Foundation on its democracy and election projects. She has continued to use the knowledge harnessed from these projects to push for good governance in her department, the university, and her community. Her current activities involve campaigns for development and social change, counter-radicalisation; systemic reform through civic-driven change and citizen engagement/participation in multi-tiered systems of governance.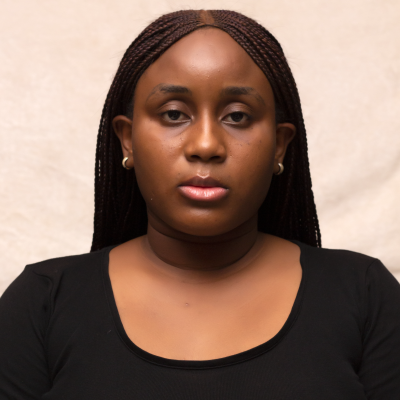 Priye Diri
Priye Diri is a feminist writer and filmmaker with four years of experience in response to Sexual and Gender Based Violence in Nigeria. As a filmmaker, her work disrupts and challenges conventional images of women's lives and changes narratives of women and girls in Nigeria. Currently, Priye is a Programs and Productions Manager at Dorothy Njemanze Foundation, focusing on providing the response and prevention of Sexual and Gender Based Violence. She is a 2021 Graduate of the Filmakademie Badden-Wuttermberg Film School in Germany.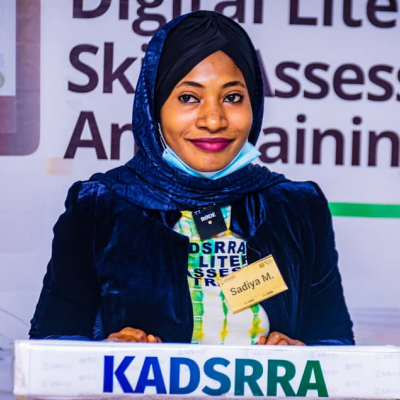 Sadiya Murtala
Sadiya Murtala is a community organizer with over four years of experience working with communities in Kano State. She is a project officer of Isa Wali Empowerment Initiative in partnership with Mercy Corps on the project, GIRL -H. The GIRL-H PROGRAM (Girls Improving Resilience through Livelihoods and Health) is a multi-country program, to build the resilience of 77,000 adolescents and young people aged 10-24 years in Kenya, Uganda, Haiti, and Nigeria.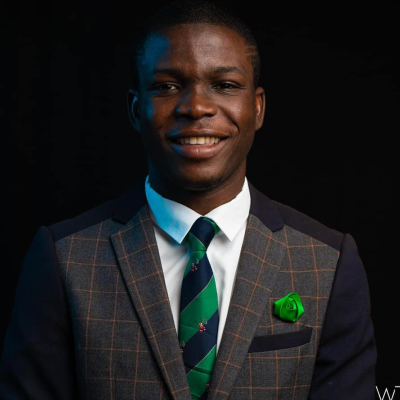 Samuel Ajala
Samuel Ajala is a data and development journalist covering Nigeria's climate change, energy transition, and WASH. He is a 2022 Berlin Energy Transition Dialogue (BETD) Media Fellow and Future News Worldwide (FNW) delegate. He is a contributor to the Heinrich Böll Stiftung European Union EnergyTransition platform, where he provides fresh content by spotlighting critical components of the varied energy transitions plan of the Nigerian government.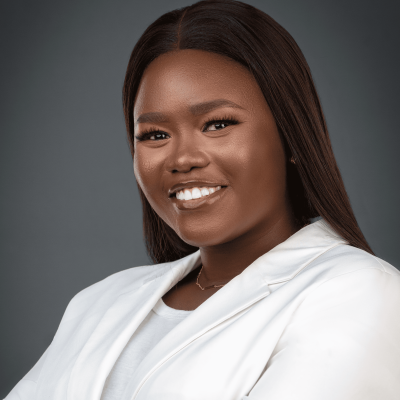 Wuraola Kayode
Wuraola Kayode is a change agent, one who is committed to community and nation-building. She is inspiring actions, initiating engagements, and facilitating social impact collaborations with both corporate and state actors by providing traditional and innovative solutions to address problems that affect children and people with disability in Nigeria. She has over five years of work experience in the NGO space and currently leads programs at The IREDE Foundation. She enjoys discovering new music and loves art in all its diverse expressions.