Reflecting on #EndSARS
One Year After
Unprecedented in its scale and popular support in the country's democratic era, the #EndSARS protests of 2020 brought to the fore the dissatisfaction Nigerians feel about sections of the Nigerian police force and issues of bad governance more broadly. A grievance with arbitrary abuse of police power which began as a hashtag on Twitter in 2017 suddenly burst onto the streets and caught the world's attention.

Not only did the protests manifest the power of social media, they expressed Nigerians' and especially the youth's desire for participatory politics outside of conventional and party politics. Though the protests may not have delivered entirely on expected outcomes and lost direction following the tragic events at the Lekki toll gate in Lagos on 20 October 2020, they showcased the determination, inventiveness and hunger for new ideas of Nigeria's younger generations. Importantly, the protests also saw young women leading in inspiring ways and standing tall in the face of intimidation.

One year later, there are important questions regarding the protests' legacy and the way forward to be reflected upon: what is left of the momentum and the enthusiasm about the possibility for change that the protests created at the time? What are some of the lessons for Nigerian politics, intergenerational relationships, and the citizens' demands for reforms? In what ways can we create spaces for young activists, especially women, to exercise their rights without the fear of backlash? And, how can we protect the civic space in Nigeria in the face of growing pressures?
The Heinrich Böll Foundation hosted an online dialogue event with civil society leaders and thinkers to discuss these issues and questions. Below are some of their reflections and thoughts.
Abiodun Baiyewu Reflects on #EndSARS and the 'Naija' Spirit
Abiodun Baiyewu Reflects on #EndSARS and the 'Naija Spirit' - Heinrich Böll Stiftung Abuja Office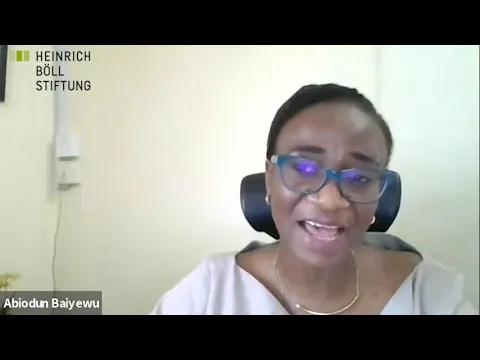 Watch on YouTube
#EndSARS was a demand for a state that truly reflects the 'Naija' spirit that defines us as Nigerians
Abiodun Baiyewu
Chioma Agwuegbo Reflects on #EndSARS and Raising Feminist Voices
Chioma Agwuegbo Reflects on #EndSARS and Raising Feminist Voices - Heinrich Böll Stiftung Abuja Office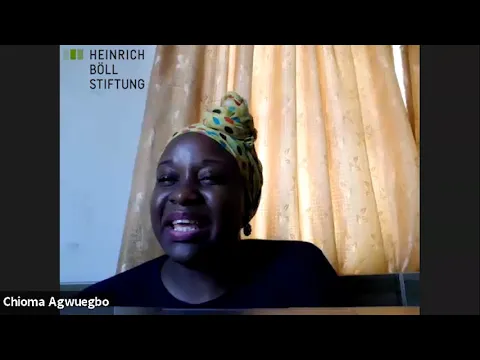 Watch on YouTube
There is a lot of lessons to be learned from women's leadership during the movement
Chioma Agwuegbo
Ndi Kato Reflects on #EndSARS and Inclusivity for Younger Activists
Ndi Kato Reflects on #EndSARS and Inclusivity for Younger Activists - Heinrich Böll Stiftung Abuja Office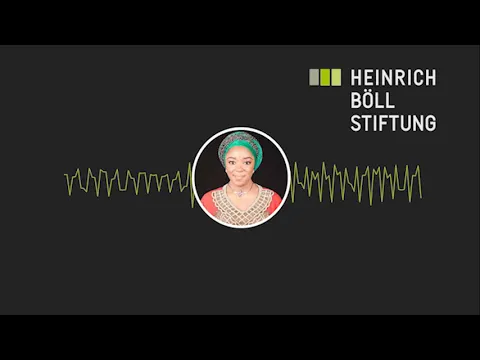 Watch on YouTube
Hamzat Lawal Reflects on #EndSARS and Protecting Civic Spaces
Hamzat Lawal Reflects on #EndSARS and Protecting Civic Spaces. - Heinrich Böll Stiftung Abuja Office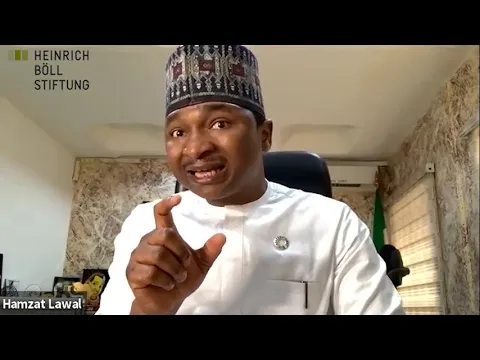 Watch on YouTube
This is an opportunity to create a solidarity community to advance our civic space
Hamzat Lawal
Mark Amaza Reflects on #EndSARS and Youth Civic Participation
Mark Amaza Reflects on #EndSARS and Youth Civic Participation - Heinrich Böll Stiftung Abuja Office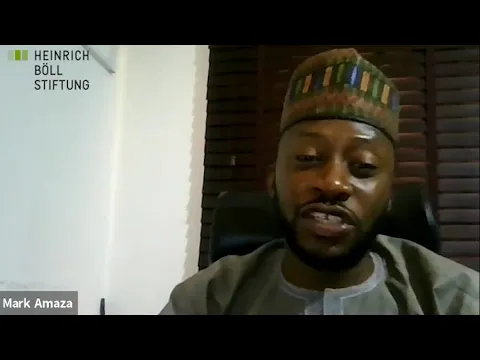 Watch on YouTube
#EndSARS showed the need to bridge the civic education gap to increase youth civic partcipation
Mark Amaza
Inclusivity was the success of #EndSARS that needs to be maintained in the civic space going forward
Ndi Kato
ONE YEAR AFTER #ENDSARS PROTESTS: LEGACIES AND THE WAY FORWARD (FULL VIDEO)
ONE YEAR AFTER #ENDSARS PROTESTS: LEGACIES AND THE WAY FORWARD - Heinrich Böll Stiftung Abuja Office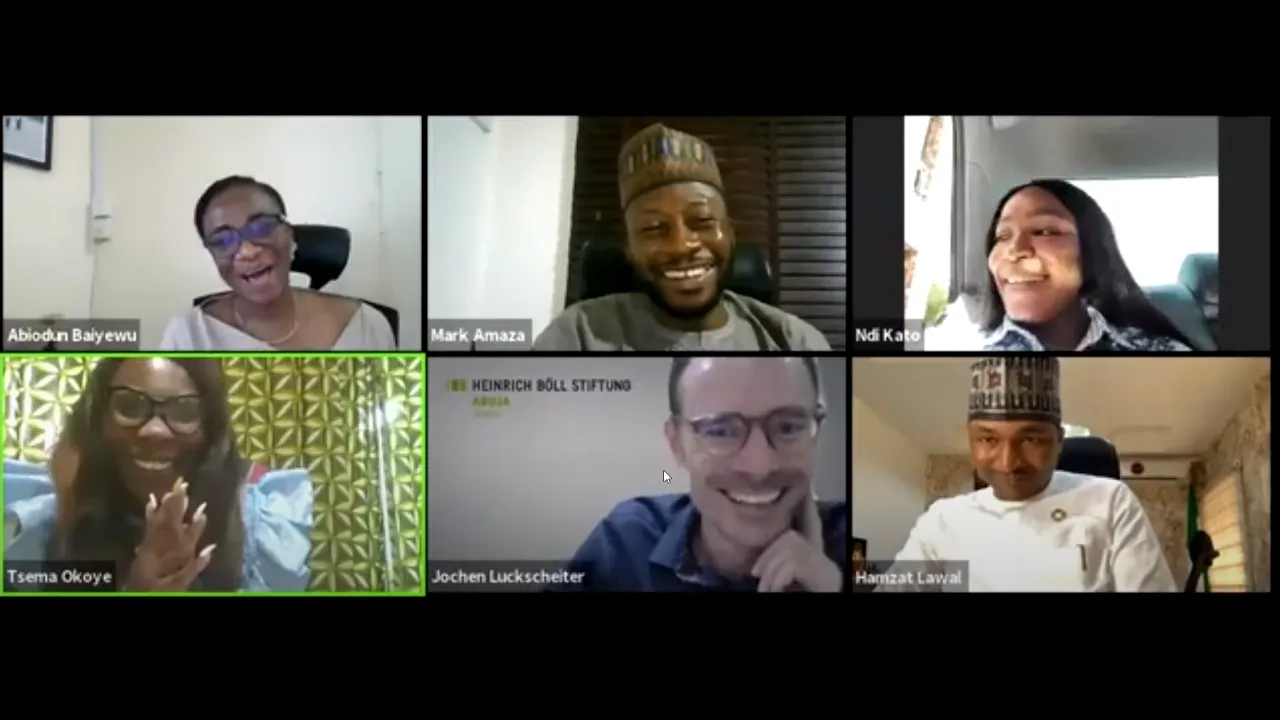 Watch on YouTube