Nigeria
Recycling will never be able to solve the problem of the rapidly expanding volume of plastic waste in our environment. However, it is necessary to improve and organise the industry that supports thousands of livelihoods in the informal sector.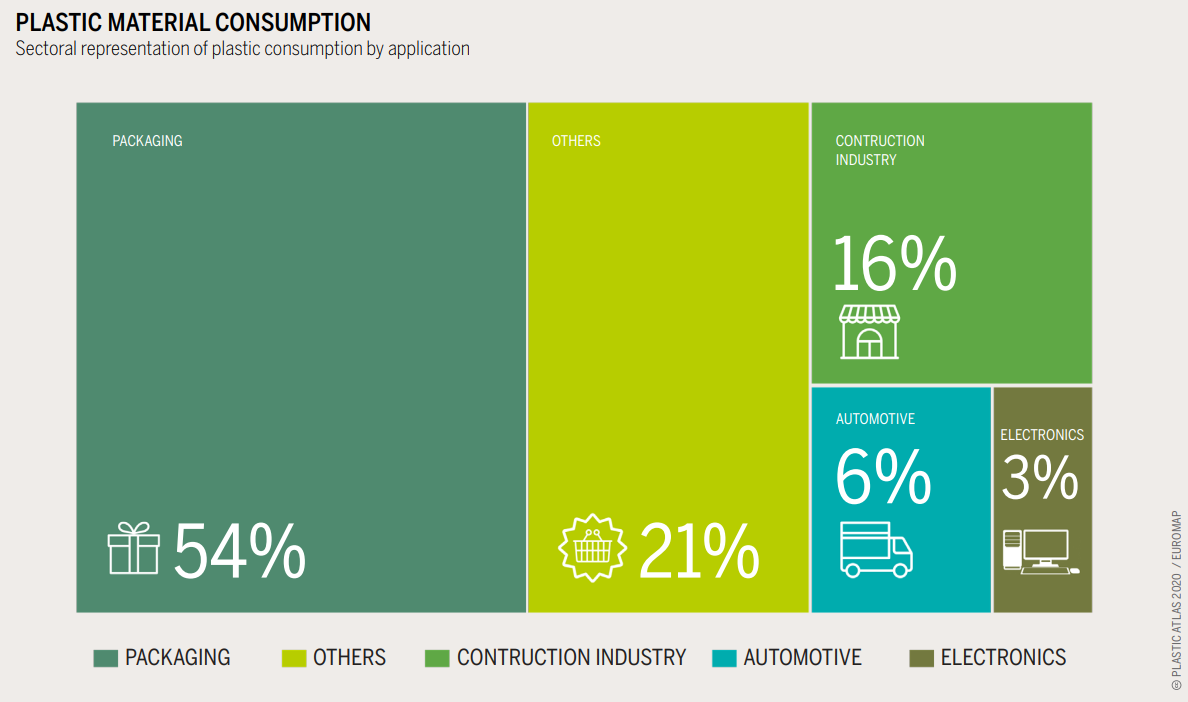 Like most countries across the world, the scale of recycling is minimal in Nigeria, compared to the amount of plastic waste produced. Less than 10 percent of plastic waste is currently being recycled. Although awareness and education about recycling as a waste management tool is growing, the practice is largely confined to a few states in the South West region of the country such as Lagos, Ogun, and Oyo and in the middle belt such as the Federal Capital Territory of Abuja.
Recycling begins at the collection phase, after which the waste materials are sorted and processed into materials that can be used for manufacturing. Historically, only few local players used to process plastic waste, such as polyethylene terephthalate (PET) that is retrieved from plastic soda bottles to produce, for example, fibre for textiles. The majority of the plastic waste collected in Nigeria used to be exported to other countries such as China to be processed and turned into raw materials especially in the textile, pipes and carpets industries, among others. However, China placed a ban in 2018 on the importation of waste materials from other countries creating more opportunities for local recycling companies.
Most recyclers source their plastic waste locally from their immediate environment through informal sector participants who collect at various open dumpsites or pick plastic waste from the streets. Other sources of plastic waste are community collection schemes set up to directly collect the waste streams from the source of generation such as households through a buy-back programme or rewards collection system. The sustained supply of plastic waste from these sources account for over 80 percent of plastic waste sourced in the country, with a potential of sustaining an estimate of over 100,000 jobs in both the formal and informal waste sector in Nigeria.
Many businesses operating in the sector have been set up as social enterprises. One of these is Wecyclers, which runs a rewards-for-recycling platform based in Lagos that incentivises people in low-income communities to capture value from recyclable waste. They accomplish their objectives using a fleet of relatively cheap and locally assembled cargo bikes called "wecycles", which the collectors use to pick up recyclable waste from households and deliver the materials to their collection, sorting and processing hubs around Lagos. When households deliver plastic materials, they receive points per kilogramme of recycled waste, which they can exchange for money to purchase essential goods such as food and household items.
Though recycling activities are growing and evolving daily, the industry is facing a number of challenges due to the following factors: lack of public awareness about the recycling value chain; an inadequate collection infrastructure especially in remote locations; high cost of logistics including transportation; lack of finance; and inadequate implementation of the Extended Producer Responsibility (EPR) programme, a policy placing responsibility on producers to manage the lifecycle of their products. However, any capital and infrastructure investments into recycling operations in Nigeria should not only lead to a growth in market size and capacity but also ensure that the industry meets higher environmental and social standards. Informal recycling supply chains tend to be exploitative with waste pickers receiving unfair prices for the plastic waste that they collect. A lack of market transparency allows middlemen to buy at very low prices and sell at higher prices, leading to inequality along the supply chain. Another issue is the fluctuation in the price for discarded plastic that affects what the waste pickers receive. But most importantly, waste pickers and informal recyclers should be empowered to move up from the bottom of the supply chain. This not only means creating access to education in form of financial literacy and other social services but also that their voices are heard in relevant policy reform processes.
Recently, the Federal Ministry of Environment developed a National Policy on Plastic Waste Management specifically to address plastic waste and recycling operations in Nigeria. This document, which went through a stakeholders' review process, should be localised to involve community participation. The implication is that if not all relevant stakeholders are involved in the development of these policies, implementation will be challenging.
This is a chapter from the Plastic Atlas Nigeria.